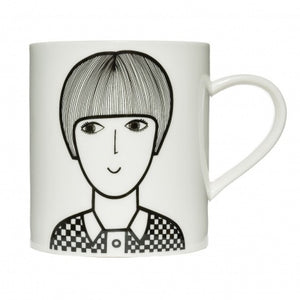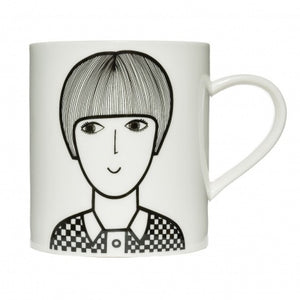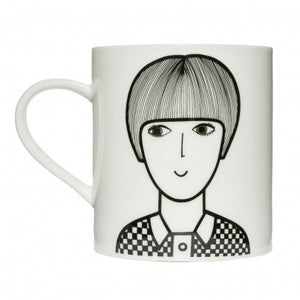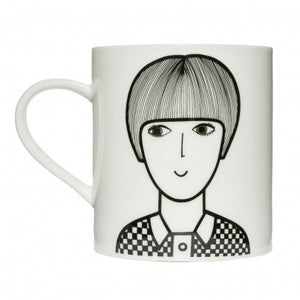 On Sale
Mug Mary Quant Jane Foster Keith Brymer Jones Black & White
Perfect for coffee-loving fashion enthusiasts, this mug depicts one of the world's most iconic designers: Mary Quant.
Whether you're looking for a new mug for your sewing table, or a mug that matches your outfit, it doesn't get cooler than this.
With black and white illustration on top of a white ceramic background, this mug is bold and charming. Designed by acclaimed artist Jane Foster and famed pottery designer, Keith Brymer Jones.
Description 330ml. Materials:  Super white Porcelain