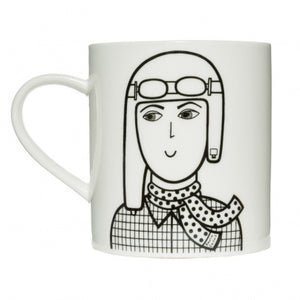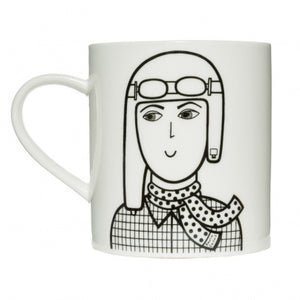 On Sale
Mug Amelia Earhart Jane Foster Keith Brymer Jones Black & White
Face the day with bravery with this striking Amelia Earhart mug. Known as one of history's most fearless women, this Amelia Earhart mug is bound to give you the morning pick-up you need and deserve.
With black and white illustration on top of a white ceramic background, this mug is bold and charming.
Designed by acclaimed artist Jane Foster and famed pottery designer, Keith Brymer Jones.
Crafted from super white porcelain, this mug is both durable and easy to clean. 
Description 330ml. Materials:  Super white Porcelain