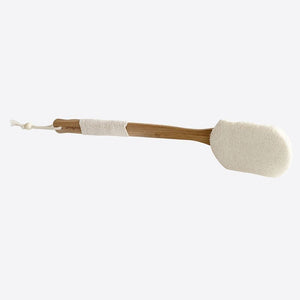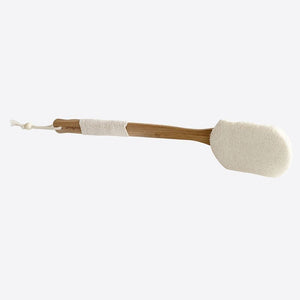 On Sale
Loofah shower brush
Soft when damp, the Loofa sponge gently exfoliates your skin to remove all dead cells and impurities.
How to use it ?

Moisten Loofa's natural sponge to easily clean your body and back with its long handle.

After use, rinse and hang the brush to air dry.

100% of natural origin: in natural Loofa (exotic fruit resembling cucumber) and bamboo.
Description: Length: 300 mm. Width: 80 mm. Height: 50 mm