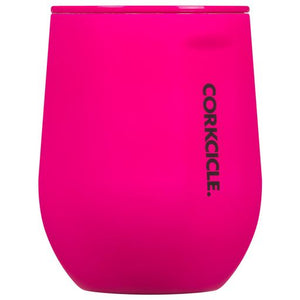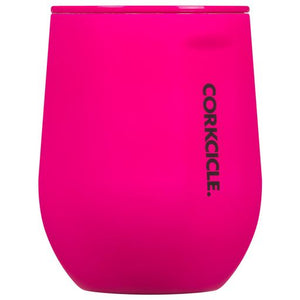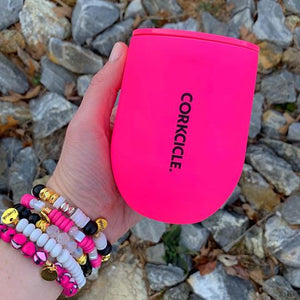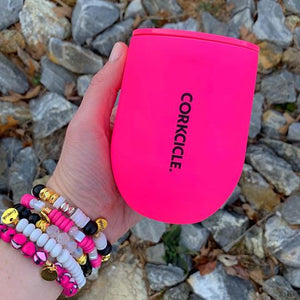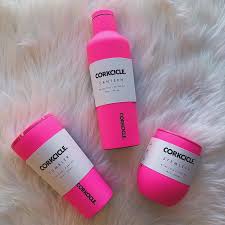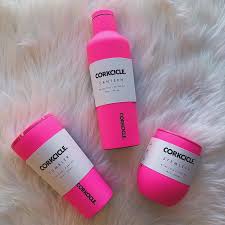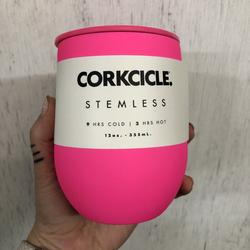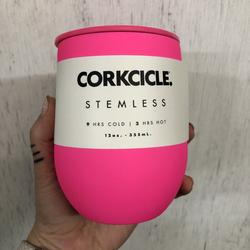 On Sale
Corkcicle 12oz stemless thermal cup for hot and cold drinks in neon pink
Start a neon light party with this electric hot pink hue wine stemless cup by Corkcicle. The minimalist design with a pop vibe and buttery soft touch will make you ready for any fiesta on the go no matter where you are! Features include:
The shatter-proof opaque neon pink lid slides up

Triple insulated body to keep hot for 3 hours and cold for 9 hours

Silicon base to prevent any mishap slips or sudden slides

Ergonomically shaped body with flat sides to enhance hand-grip

12oz (355ml) small enough to carry around, cup holder friendly

 
Feel bold with the loudest wine cup and be the heart of any summer party!
Description Height 12 cm, Diameter (widest point) 8.5 cm, Diameter (narrowest point) 6 cm. Volume is 355 ml. The material is stainless steel with matte soft-touch finish in pink blue. BPA and lead-free. Special Care Instructions - hand wash is recommended, keep upright as its not 100% leak proof.