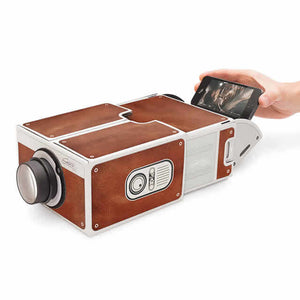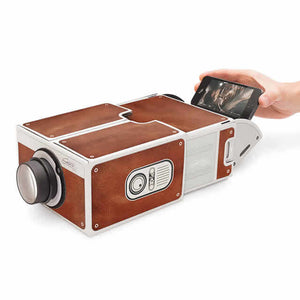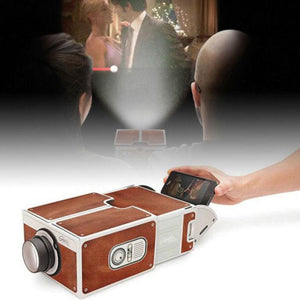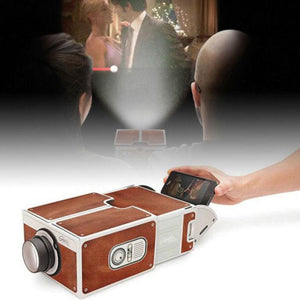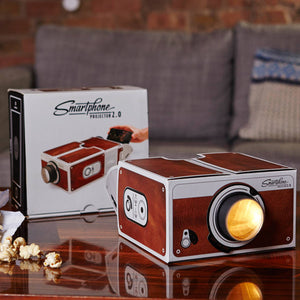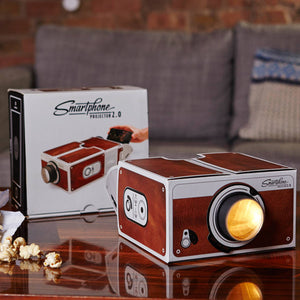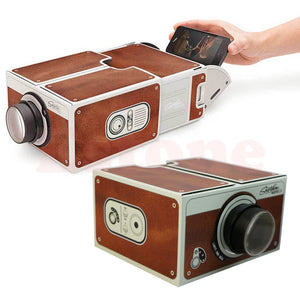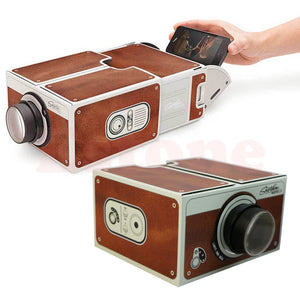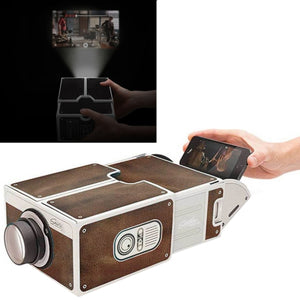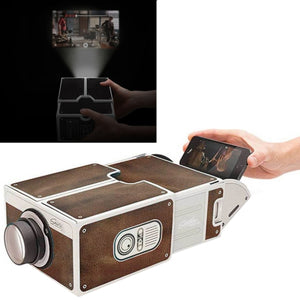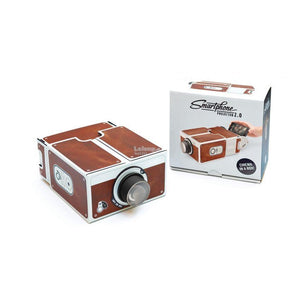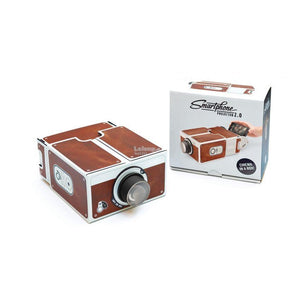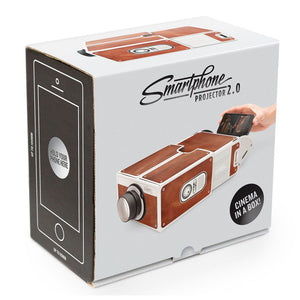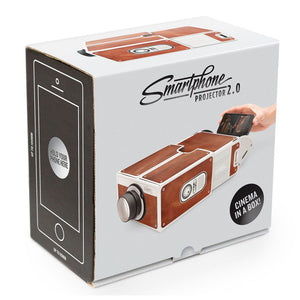 On Sale
Smartphone Projector 2.0 Cinema in a Box Pre-Assembled
Have you ever been somewhere, watching Netflix on your phone and just wished you had a bigger screen? Or have you ever wished you could give someone a truly different gift, that no one else would ever think to give them? Then you need the Smartphone Projector!
This awesome mini projector works with a variety of different smartphones and offers 8x magnification.
Super simple to put together, this mini projector is guaranteed to make anyone smile; just install the projection lens and start watching. Just make sure you've dimmed the lights and have a full bowl of popcorn with you, because without them, it wouldn't really be a true experience right?
Ideal as a stocking filler, a secret Santa or quite simply a gift that makes that special someone smile.
Description
19 x 18 x 11 cm. Material Paper
. 
Can be inserted in the phone size, not more than 14.5 x 8 cm (Not fit for iPhone 6 Plus). When darkness surrounding to see more clearly, please carefully interpret graphic box. This is a fun mobile phone projector, please do not compare with professional projection.