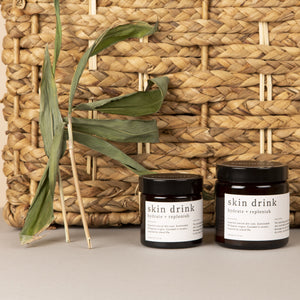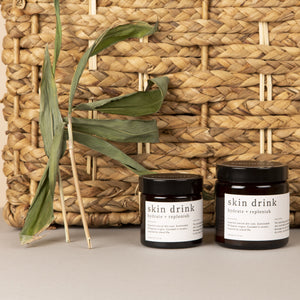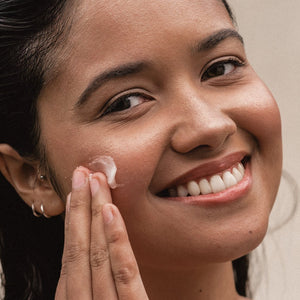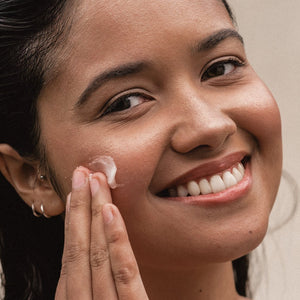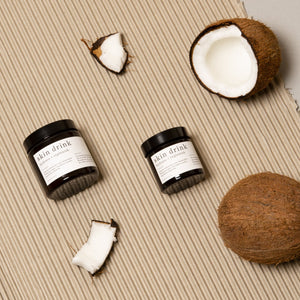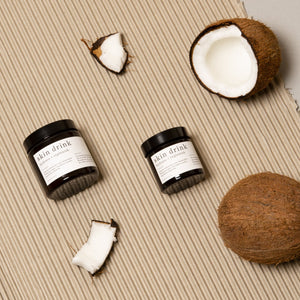 On Sale
Skin Drink Coconut Oil Moisturiser 60ml
 A travel friendly version of the best-selling Skin Drink coconut oil moisturiser by Virginutty.

This hydrating natural body balm keeps skin nourished. Applied daily, this quality vegan coconut oil stimulates collagen, locks in moisture and actively prevents wrinkles. Skin Drink leaves skin naturally radiant and dewy - plus it smells deliciously coconutty.

Apply generously to the skin as needed, night and day, with love and care.

100% organic and vegan.
Ethically made.


Supports fair trade coconut agriculture in The Philippines.
Description 55mm x 51mm | Glass ointment jar, 60ml volume. Recyclable PVDC lined cap with foil seal. Labels created from recycled corn waste | This haircare product is made from Cocos Nucifera (Coconut) Oil (100% Organic). Apply lovingly as often as needed. Product will melt above room temperature, which is 100% normal.