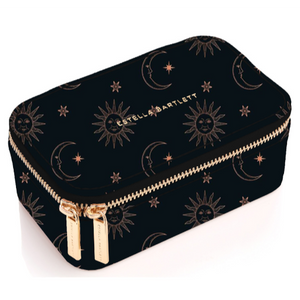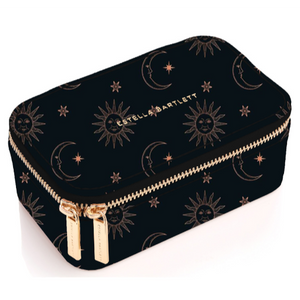 On Sale
Mini Jewellery Box Navy Blue Sun and Moon Travel
This dreamy mini jewellery box lets you pack away your jewellery and take it, well, anywhere!
With a dreamy sky-at-night exterior, the box is delicate and elegant. Featuring enough space for all of your earrings, rings, necklaces and cuffs, it really is a must-have.
Beautifully cushioned inside, it will keep all of your favourite gems nice, snug, and safe - meaning you can take them on the move without worrying.
Description 13 x 5 x 8.5cm. Material: Faux Leather.