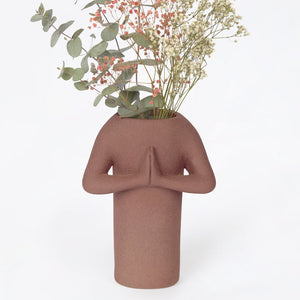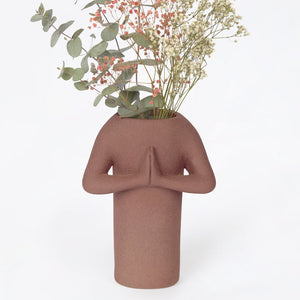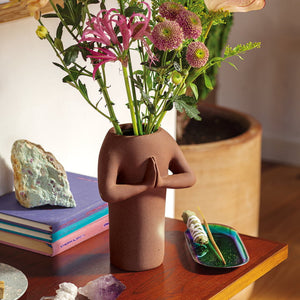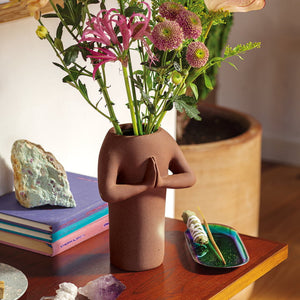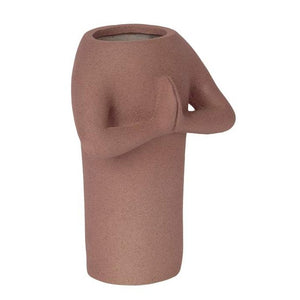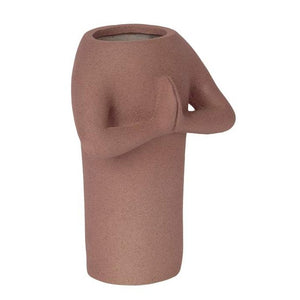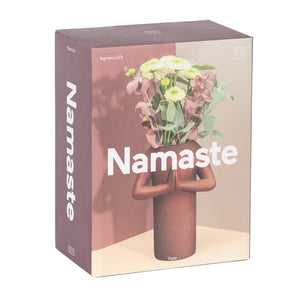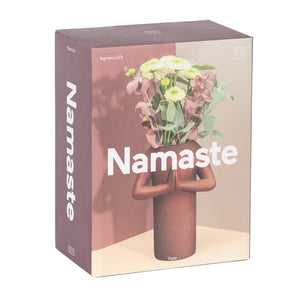 On Sale
Namaste Vase Brown
We could all do with a little more serenity in our lives and this Namaste Vase from DOIY does just that! 
Inspired by the yoga mind, this vase in the yoga posture Anjali Mudra brings the yogi soul into the home. The slender vase is made of ceramic and designed in a rich terracotta tone. Keep your home or studio looking fresh, bright and peaceful with your favourite display of blooms. 
Description Dimensions: Height: 20 cm, Depth: 9.5 cm, 820g, Length: 15.5 cm, Materials: Ceramic, Cardboard packaging.