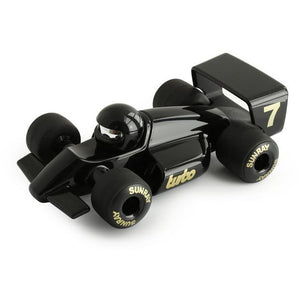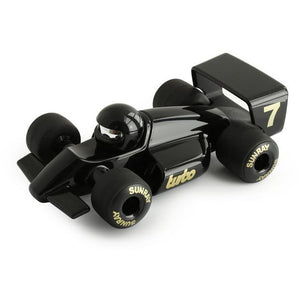 On Sale
Race Car Verve Turbo Jet Black Gold Playforever Model
Closely based on the iconic 80's Formula 1 car, this model is supercharged with design feats and cutting-edge components. Much more than a toy car, it is visually impressive and is crafted with materials of the highest quality. Now a sought-after collector's item, if you're lucky enough to get your hands on a Playforever model, you'll never want to put it down.
Constructed from heavy-duty plastic with UV-resistant paint on soft rubber tyres. 
Description 6cm x 4cm x 2 cm. Material: ABS Plastic with high gloss UV coating. Hand-polished with care.