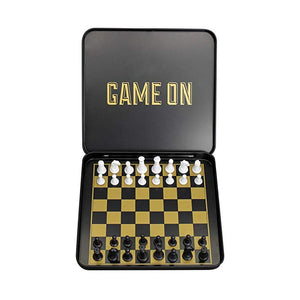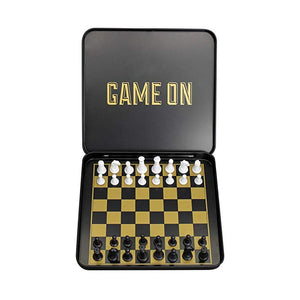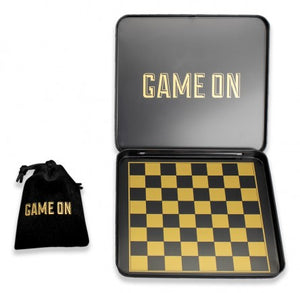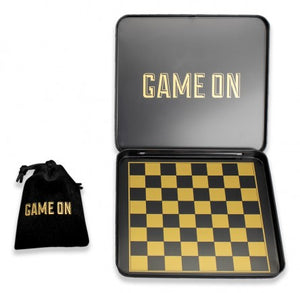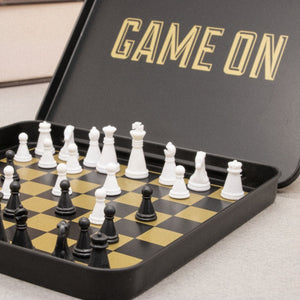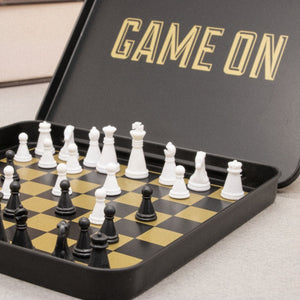 On Sale
Chess set magnetic mini travel size by Iron and Glory - Game on
When you're on those trips away with nothing to do, or you just need a chance to test your tactical prowess this portable chess set is perfect for those occasions. With built-in magnets in these ornate chess pieces can withstand all kinds of terrain, and come packed in a compact pouch keeping them safe when they're off the battlefield. Checkmate!
This set is finally packaged together with a stylish and sleeve keeping both the pieces and the board compact. Making it an excellent gift for anyone who enjoys a mental challenge.
Description 13.2 cm length x 13.2 cm width x 1 cm depth. Contains - Magnetic pieces 16 black, 16 white and Velvet 'Game on' pouch. Board made from magnetic metal, and plastic.