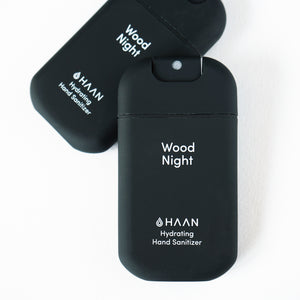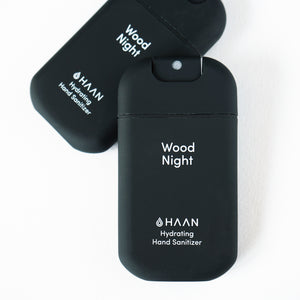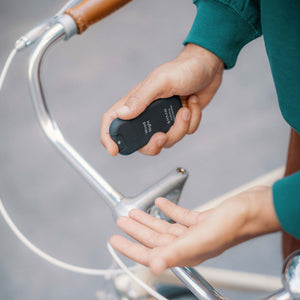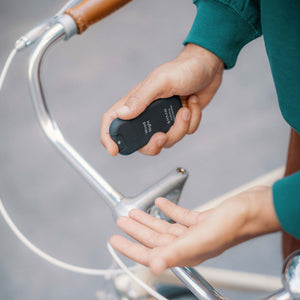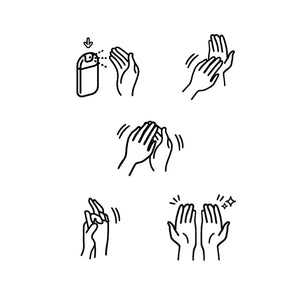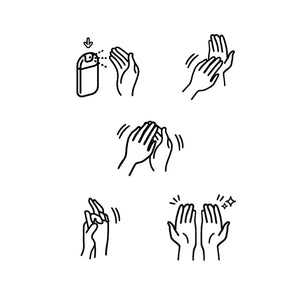 On Sale
Haan Hand Sanitizer Hydrating in Wood Night Scented in Black Bottle Single Bottle
Experience hand sanitizer in a new way, disinfecting and moisturising. Use this lovely soft tactile and 100% recyclable plastic-cased scented sanitizer daily. It kills 99.9% of bacteria and germs. 80% of infections and viruses are easily spread through your hands, so frequent washing is imperative. This sanitizer is a Wood Night scent made from a dark cedarwood entangled with pine tree and a wet earthy base.
How to use:
Spray each of your hands 
Shuffle fingertips in palm
Rub your hands inside to outside
Rub between your fingers
Enjoy clean and soft hands
Description 5cm x 10cm x 1.5cm. Pastic 100% recyclable bottle, 30ml of anti-bacterial spray apx 400 sprays. Recommended 4 sprays per use, apx 1 month. Contains aloe vera moisturizers.