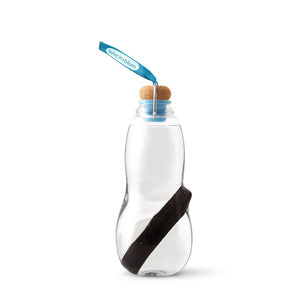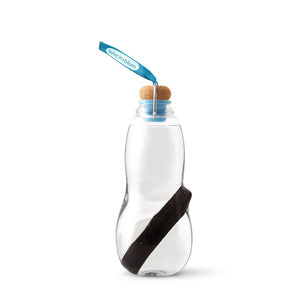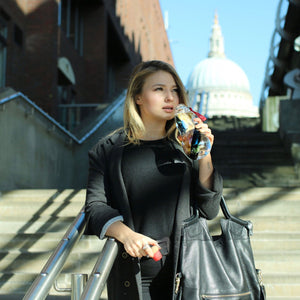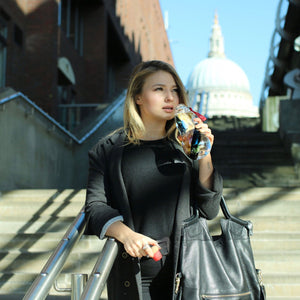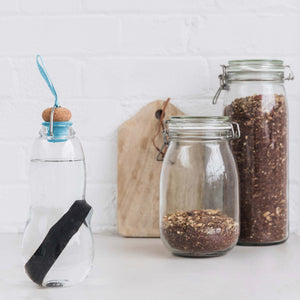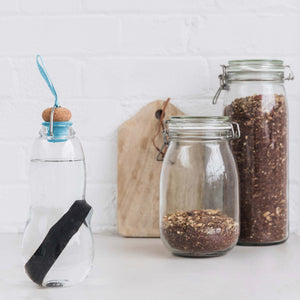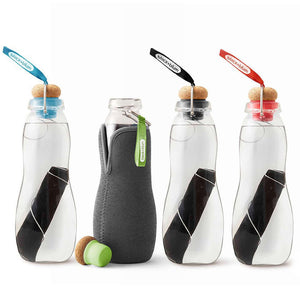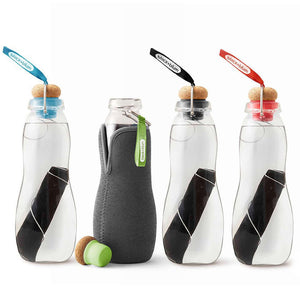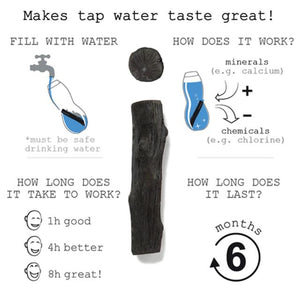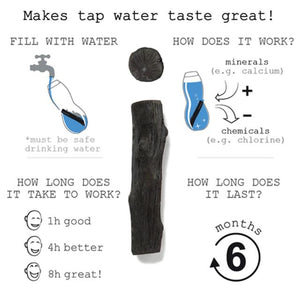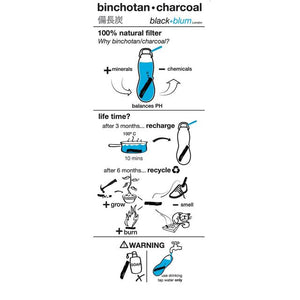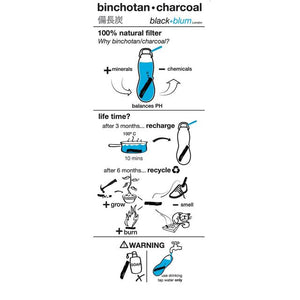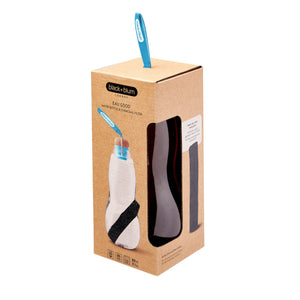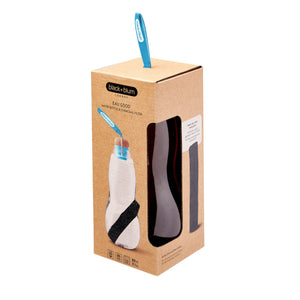 On Sale
Water Bottle with Charcoal Filter in Blue
Drink naturally filtered water using this traditional Japanese binchotan charcoal process to purify your tap water in no time. This curvaceous bottle has a comfortable ergonomic form that follows the natural position of your hands. The binchotan charcoal is locked into the bottle using a squeeze mechanism: tilt the charcoal into the groove and squeeze until it locks into place. Taste great results in 8 hours only!
After 3 months, remove the charcoal and boil to reactivate. The natural cork lid is leak-proof and reinforced with a silicon stopper and a stainless steel ring, so you are worry-free! Say no to single-use plastic bottles and go for this Black and Blum healthy naturally filtered tap water! 
Description Height 24 cm, Width 8.5cm, Depth 8.5cm, Volume 800ml. The material is BPA free Tritan, cork, stainless steel, silicone, 1x binchotan charcoal filter (6 months life). Special Care Instructions - Dishwasher safe. Do not force charcoal into the space, can cause cracking. Refills are available here.