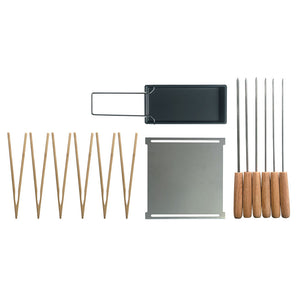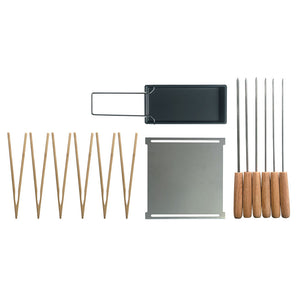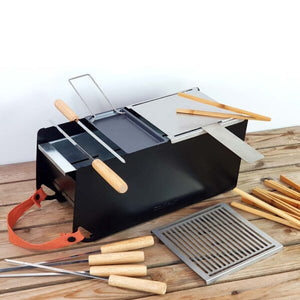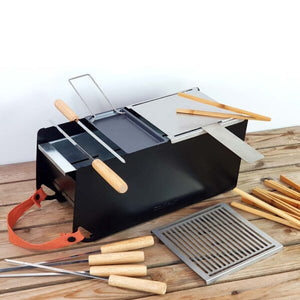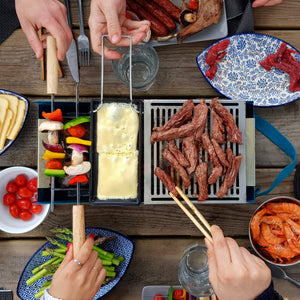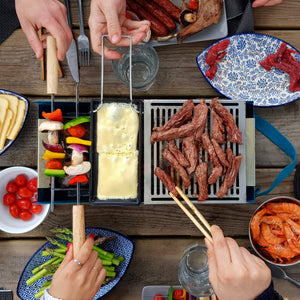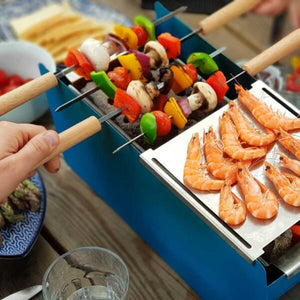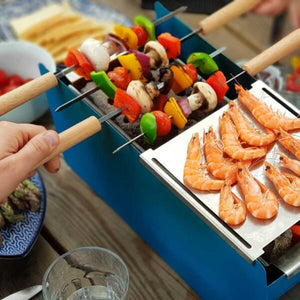 On Sale
BBQ Cooking Accessory Set for Yaki Korean Style Barbecue
Just as accessories complete an outfit, so too, do they complete a cooking set and what better way to make your experience with the YAKI Barbecue party grill than with the YAKI accessories premium set. This accessory set will complement your YAKI BBQ with 1 stainless steel plancha, 1 pan, 6 stainless steel skewers and 6 bamboo tongs. Cook all of your favourite ingredients and handle them with ease and of course, a little style thrown in for good measure. We guarantee this accessories set will take your YAKI BBQ experience to the next level!
Description
30 x 18 x 2 cm.
Material Stainless Steel, Wood. Includes: 6 Bamboo tongs – 1 Plancha – 1 Frying pan – 6 Skewers. 
Dishwasher-safe EXCEPT wooden accessories.